TRAINING & CLASSES
EVERYTHING FROM POLICE & SECURITY TRAINING , CCW CLASSES, INTRODUCTORY TRAINING, BOY SCOUTS OF AMERICA AND YOUTH CLASSES
Firearms training is an integral part to fully enjoying the shooting sports. While nearly anyone can attain reasonable proficiency with a firearm after minimal instruction, completing firearms-related courses can help you to shoot better, handle stressful situations more effectively, maintain your weapons more carefully, and even prepare you for concealed carry responsibilities or youth firearm safety instructions.
COME LEARN WITH US!
This is a great way to develop or just refresh your firearm skills with Hammer Down Range. Our training academy offers state of the art classrooms. Our instructors specialize in training individuals as well as group classes. Our facility is available by reservation for private use as well. For scheduling and rates check out our just email classroom@hammerdownrange.com.
WOMEN'S CLASSES
Hammer Down Range is committed to get the women in our community through training that instills confidence and safety in the handling of firearms. We offer women's only classes that promote a positive, low-pressure learning environment for new shooters. In the near future we will have more women advanced classes that will cater specifically to the needs of female shooters.
IMPORTANT:
Four Basic Rules of Gun Safety
Always treat firearms like they are loaded. Always.
Never point the muzzle at anything you are not willing to destroy.
Always keep your finger outside the trigger guard until you are ready to shoot.
Always be certain of your target and what's beyond it.
CONCEALED WEAPONS PERMIT CLASSES
 If you're interested in upping your level of preparedness by learning how to legally carry a handgun for self-defense, consider our CCW classes. Certified instructors will discuss the legal requirements to carry a weapon, appropriate levels of force, and the legal ramifications of having to draw or use your weapon in real-life scenarios. If you have never shot a handgun before, please consider taking our First Time Shooter course to enhance your handgun knowledge.
The course is eight (8) hours and exceeds requirements needed for a concealed carry permit in Ohio, as well as many other states. It will build confidence in safe firearm handling and develop personal responsibility for your safety and well-being. This class will qualify you to apply for Concealed Carry permits in over 34 states (FL and NH non-resident). You have the option of taking the whole course in one 8 hour class or dividing it among two 4 hour classes.
You will have the ability to name, explain and demonstrate the rules for safe handling and storage of a firearm and ammunition.
You will have the ability to demonstrate grip, stance, and target acquisition.
You will demonstrate the knowledge, skills and attitude necessary to protect yourself and your family.
We will give strong opinions based on our law enforcement and former training experiences.
We will cover firearm types, caliber choices, ammunition choices, and carry methods.
We also show methods of moving off-line, use of cover and concealment.
You will become aware and alert, learning how to avoid threatening situations, and learn less-lethal escalation steps in stopping a threat.
To register for a class listed on our calendar you must complete an application.
Prices for the CCW classes are as follow:
Costs are: $75.00 per Individual, $65.00 per Veteran and $140.00 per Couple
NEW Individual COMBO Deal: CCW Class and Shoot for a month for $99.00
The class is 8 hours but you do get 1 hour for lunch, so there is one hour added on for lunch.
Class STARTS at 10:00
Class BREAKS for 1 hour LUNCH
Class ENDS at 19:00
Things to Bring with you:
Pistol of your choice ( Semi-Auto or Revolver )
Two Magazine is preferred
Minimum of 50-75 Rounds ( Ball or Target Ammo )
Holster ( Out or Inside carry )
Ear Protection
Eye protection
Note Pad (if you would like to take note but not required)
FIRST TIME SHOOTER
This course is focused on those who have never shot a handgun. Those who take the course will gain a hands on knowledge of the functional characteristics of handguns. It is designed to teach about the loading, unloading, safe handling, and maintenance aspects of today's most popular handgun designs.
This is a 2 HOUR course which consist of class time safety training, firearms ethics and practice time on the range.
Things to Bring with you:
Pistol of your choice ( Semi-Auto or Revolver )
Two Magazine is preferred
Minimum of 50-75 Rounds ( Ball or Target Ammo )
Holster ( Out or Inside carry )
Ear Protection
Eye protection
Note Pad (if you would like to take note but not required)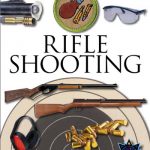 Boy Scouts of America
BSA has been an important organization for millions of young men providing skills and leadership training that makes a positive difference and lasts a lifetime. Hammer Down Range with our local BSA would like to offer and provide and support, equipment, and facilities used in training the Boys for their Rifle Shooting Merit Badge.
For those members of the Boy Scouts of America who want to earn the Rifle Shooting Merit Badge, here's your chance! Learn the rules of gun safety, find out how much fun it is to be able to shoot safely and accurately, and earn your merit badge.
This is a 7-hour all day class.
• Bring your own lunch and snacks
• Bring your blue merit badge card signed by your unit leader
• Bring the Rifle Shooting Merit Badge Book (It's a good idea to read this ahead of time)
• Bring the Rifle Shooting workbook printed from www.meritbadge.org.
• Parents must accompany their sons into the building and complete the required waiver form
• Classes will start at 8:00am on a Saturday or Sunday depending on schedule
• The class will finish promptly at 5:00pm and parents must be in the building to pick up their boys
The price of the class includes instructor(s), range time, and ammunition.
Scouts must be at least 13 years old or First Class rank or higher. Maximum attendance is only 9 students.
Registration and prepayment is required. If you prefer to register in person, please visit the store and see a sales associate.
Youth Class
At Hammer Down Range we offer a youth class for those ages 7 to 17.  This is a 2 hour class where participants will learn the proper safety and handling, storage, responsibility, and functionality of various guns. They will learn the differences between a revolver, pistol, shotgun, rifle, and other various long guns.
We will only be passing around prop (plastic) guns for this class.
Price for the youth class is $19.99
POLICE & SECURITY OFFICER TRAINING (OPOTA)
Hammer Down Range training offers police officer re-qualification training program, private security officer and private citizen Subject Training, Arrest Authority, Handgun/Shotgun Training, re-qualification handgun training, Advance Handgun Training, Concealed Handgun Permit for Ohio, American Red Cross Training (First-Aid, CPR, AED), Baton, Oleoresin Capsicum Aerosol Training (OCAT). Hammer Down Range services will provide you professional, safe and challenging training. Our continued growth is proof that we have a winning formula and provide training to meet your needs. We know you're getting the best training complimented with years of experience. If you would like to know more please contact us. We can also train your personnel in a private environment. A minimum of (7) students and a (14) day notification prior to the class is required. Please contact us for details. The objective of the Security Training Academy is to consistently provide state-of-the-art training to its students. The cost of the class and a calendar are also listed below. For more information about our classes please contact our office and speak to our training coordinator. Please leave a message if there is not an answer during business hours, our staff may be out of the office or on the firing range. After hours messages are also accepted. To register for a class listed on our calendar you must complete an application.
QUESTIONS ABOUT FIREARMS, ASK OUR EXPERTS.
Loveland
1616 State Route 28,
Loveland, OH 45140
Phone: +1 (513) 239-7471
Email: sales@hammerdownrange.com